Applewood's Song of Liberty CM

Applewood's Song of Liberty "Libby" is our homebred girl out of Jack and Rhapsody. Born July 3, 2011, Libby possesses her Father's "look at me" personality and her Mother's "sweetness" and both of their "good looks". What a combination! Libby achieved her AKC CM and her MASCUSA CHAMPIONSHIP in September 2013.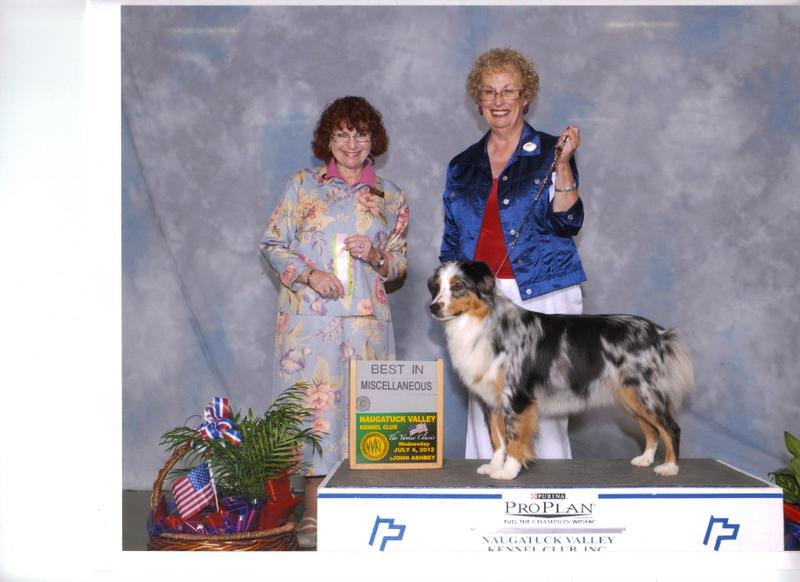 Photo: © John Ashbey


On March 7, 2015, Libby gave birth to 8 puppies. Bred to Ref (Dynasty's Instant Reply CM2) the pups from this cross included black tris and blue merles.

This is a repeated the breeding between Libby and Ref and again we are so impressed with the pups that these two dogs produced.

Ref (Dynasty's Instant Replay CM) owned by Kim Johnson.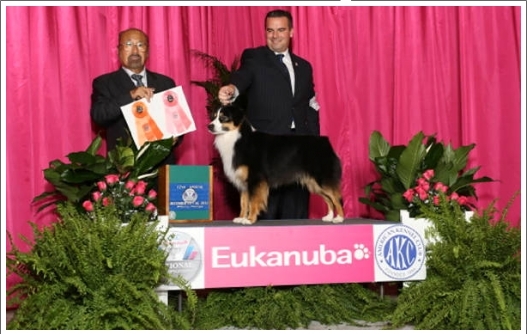 Photo: © Perry Phillips